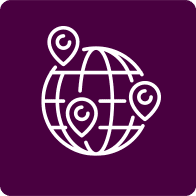 Design, printing, assembly, available 7 days a week, 24 hours a day.
Comprehensive marketing campaigns in showrooms
For over ten years, we have been working 7 days a week/24 hours a day to put together VM campaigns for our clients, professionally and on time.
We give 100% at every stage of the campaign. Our efforts and commitment give rise to brilliant results, innovation, magical impressions, all of which can be seen in our Clients' window displays.
We believe in freshness and inspiration – we don't use ready-made ideas, and we won't allow Clients to forget about our campaigns.
The team at STUDIO FORM offers printing, production and assembly (transport) all over Europe! If our clients wish, we offer co-packing and delivery of campaign materials to all showrooms.