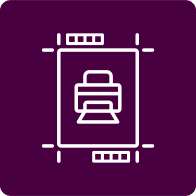 Design and preparation for printing with attention to the effect, the colours and …. emotions.
Full service DTP / design and layout
If you think that your audience doesn't need a brochure or catalogue – think again! Printed materials are one of the most important ways of communicating with your consumers, whatever the industry, environment (B2B or B2C) or field.
What counts is the idea! We will design something unique, full of character and functionality together. Your client will love the leaflet or brochure so much that he will want to take it home with him.
What kind of project do you need?