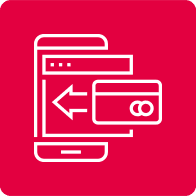 Check out this cutting edge innovation on the market! Get to know your guests and stay in touch with them at all times.
Mobile applications for events
Surprise people by being a step ahead of the norm. Our IT team combines the latest technology with innovative programming to ensure a wide range of individualized, attractive ideas – like mobile apps!
Stir up your guests' emotions, engage their senses, build up excitement. Widen the reach of promotion for your event. Mobile apps will not only prepare your guests for the event, they will get them involved, build relationships and sharpen expectations.
This has never been seen before!