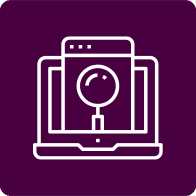 Click for individual SEO, SEM and PPC strategies, competition analysis and best practice identification.
SEO, SEM, PPC services
THE SEARCH IS OVER! IF you are looking for an agency that will ensure that your website is attractive for search engines, then you have just found your ideal partner.
With the use of many different techniques, we will optimise your website, so that we can achieve the best results, create traffic and ensure conversion.
STUDIO FORM's strategy means using several tools – not one.