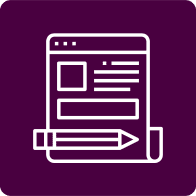 CONTENT IS KING! See for yourself how effective managing content is.
Content Marketing
We know how to create content that will speak to people on all communication channels and platforms. Content which makes people smile, think, love, and share.
What is the secret to success? You need to be clear on what kind of content will help enrich your relationship with consumers, which will come in useful for them, will help them in various situations.
The most important thing is to create pleasant moments, to entertain, to interest and inspire!
Let's create real value in this world and connect to our audience.